---
---
21 Offroad R Style Hybrid Amber / White Output Fog Light Kit for Modular Bumpers
For those needing a little more light at night, this fog light kit is an awesome choice.  It has a very familiar look and outputs BOTH white AND amber lighting.  Controlled by either a wireless switch or your factory AUX switches, you can run either white or amber lighting.  
The factory headlights do not have the highest output so this is an affordable solution to supplement that lighting.  Looks great and similar to factory options.
Works with both upfitter and non-upfitter equipped vehicles.
Lamp Cover Details
Rigid lamp covers will slip fit over these lamps.  NOTE:  These lamps do not have the grooves on the top and bottom the Rigid lamps do.  Care will need to be taken if power washing so that they do not come off.  Please install carefully and take note of this.

Click here to purchase covers.

Wiring / Adjustment Information
3 wire harness.  

Black - Ground
Red - White LEDs
Yellow - Amber LEDs
The knobs on the back of the lamps allow for up and down adjustment.  When you tighten the knob, it raises the lamp.
Features and Benefits:
• High-Powered LED Lighting from 4 lamps
• Easy Install - No Drilling/ Modifications Required
• Switched Relay Wiring Harnesses Included
• Emitters Feature Blacked-Out Design
• ABS mounting casing to reduce risk or rust
• Mounts using Factory Hardware
LED Specifications:
• Powerful LED Fog Lamps x4
• Total Wattage: 50W (25W Per Side) 
• Total Amp Draw: 3.76A @13.3V DC
• Waterproof connections
Kit Includes:
• (2) ABS Fog Light Casings with lamps pre-installed
• (1) Switched Relay Wiring Harnesses
• (2) Y-Adapter Plug & Play Cable Splitters
• (1) Inline connector supporting 3 wire connections
• Wireless switch box for vehicles without factory AUX switches
StickerFab Videos
Brief wire routing tips.
Wire Colors for Upfitter Switches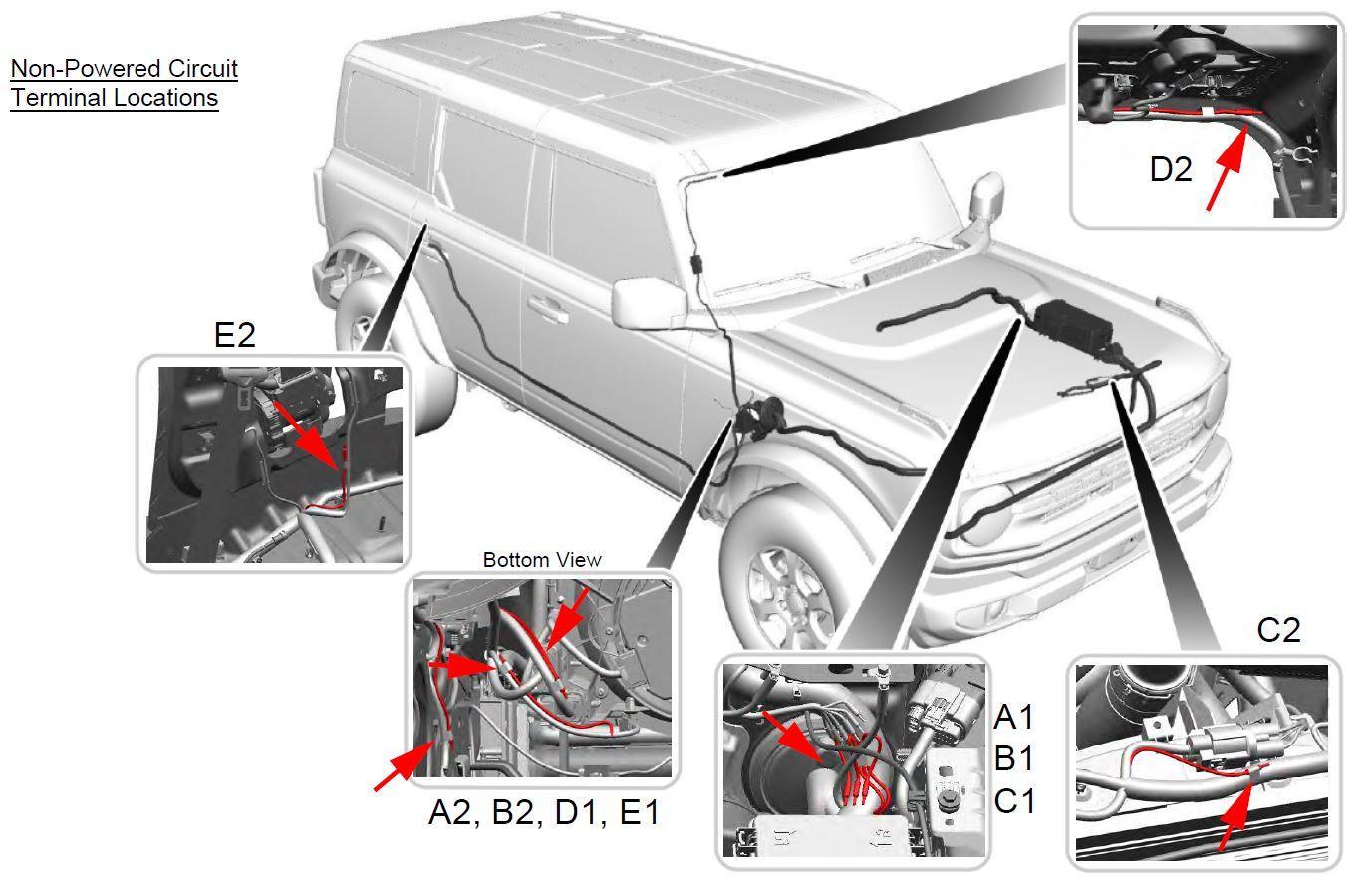 ---
---