---
---
Dimensions: 3.2" x 3.0"

Black diamond tread faceplates
Black plated stainless hardware
5W LED chips
Dust and moisture resistant
Raw Lumens: 1,080
Set of 2
Pivoting base mount bracket
Includes wiring harness with connectors, relay and in-line fuse, switch, and mounting hardware
Limited lifetime warranty
Available in Spot Beam
U.S. Patent No. D783192S
Westin 2021+ Bronco 3" Cube Lights
Almost any 3" lamps can be used as ditch lights or auxiliary lights for various aftermarket bumpers.
Westin's new HyperQ B-FORCE LED Auxiliary Lights allow your rig to convey a blacked out appearance. Designed with our patented B-FORCE black diamond tread faceplate, these lights pack a powerful punch of 1,080 raw lumens with 5W LED chips totaling 20 intense watts. Features a heavy duty moisture and dust-resistant die-cast aluminum housing with polycarbonate lens. Includes post mount pivoting base allowing a wide range of light adjustment. The pair pack includes two (2) HyperQ B-FORCE LED lights, wiring harness with connectors, relay and in-line fuse, switch, and mounting hardware. U.S. Patent No. D783192S
Wiring

Wiring and relay is included.  If you want to use them with your factory switches, just cut the connectors on the end opposite of the lamp connection.  Leave enough wiring to route them properly.

Mounting Notes
You can re-use the factory bolt to attach the bracket for your new lamps.
Wire Colors for Upfitter Switches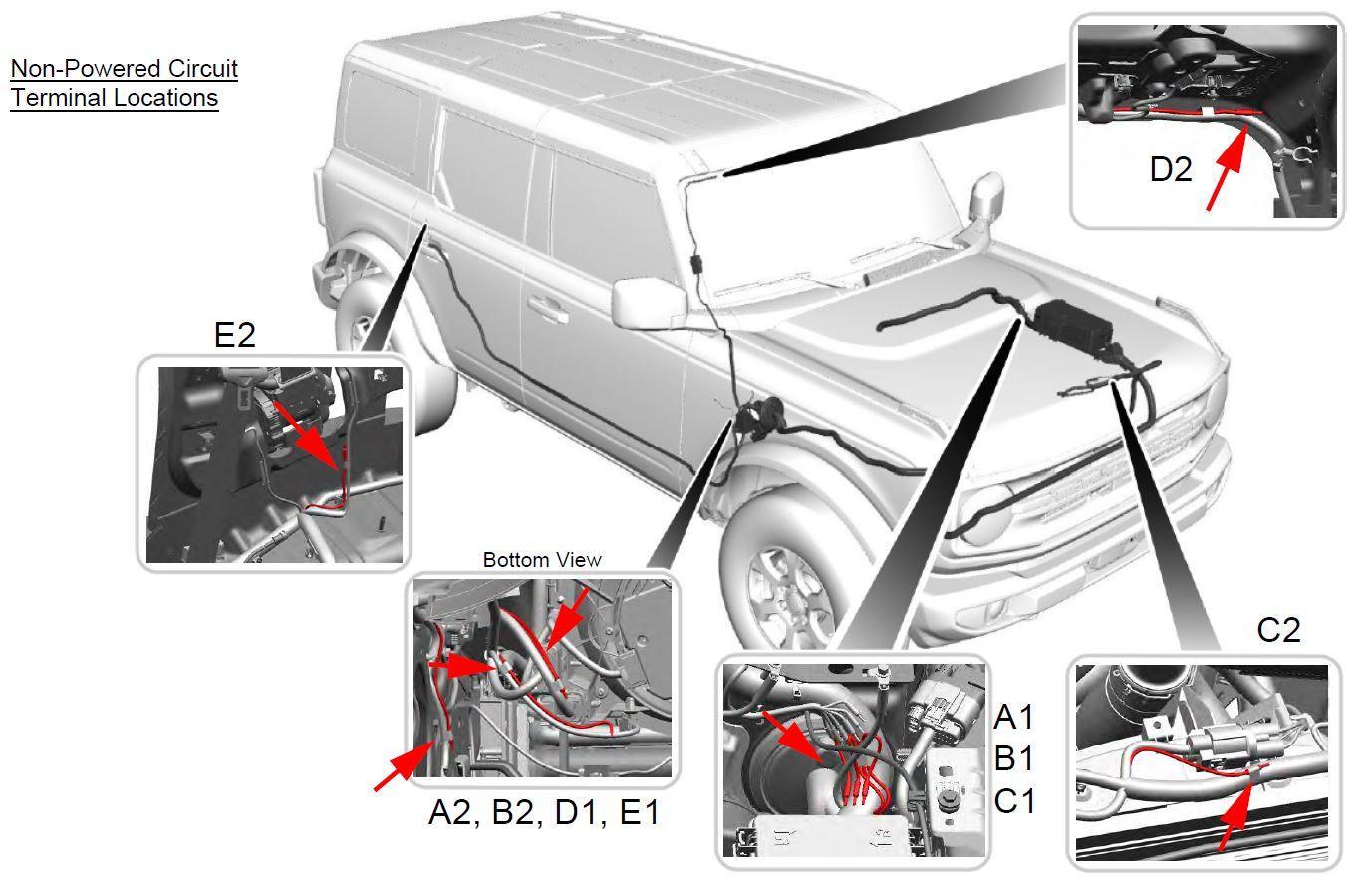 ---
---