---
---
21 Offroad Standard 3" Ditch Lights (Flood)
The 2021+ Ford Bronco 2 door and 4 door models are equipped with accessory mounting points for ditch lights.  They also have the factory option for upfitter auxiliary switches which many people have decided to equip their vehicle with.
It's time for you to take advantages of these factory features and add a set of ditch lights.  These affordable, durable, high output 3" cube lights can get the job done without breaking your wallet. 
Installation is simple and can be done in around 15 minutes per side with upfitter switches.  We've tested ours for months and put them through a lot of wet environments.  Southwest Florida is great for hot, damp environmental testing.
Actual output ~ 1495lm per side.
Wiring
We have two options depending on if you have factory upfitter switches or aftermarket ones.
Upfitter Style

For those with an auxiliary switching system (like the factory upfitter switches or Auxbeam aftermarket system), you can choose to receive a harness with waterproof connections to the lamps on one end and pigtails on the other.  It also comes with ring terminals for the ground connection and insulated terminals to connect the wires to the OEM wiring.  Wiring length is ~ 100 inches.  This will allow you to reach locations as far as your front bumper and still reach any wiring deep inside your engine bay.
If you're interested, we also offer upfitter switch labels here:

Relay Harness with Switch
The other option is a full relay with switch that can be routed to your cabin.  The lamp wiring and switch wiring can be mounted ~ 9 feet from the battery using this harness without extending it.
Mounting Notes
You can re-use the factory bolt to attach the bracket for your new 21 Offroad Ditch Lights.
Night Driving with 21 Offroad Ditch Lights
Ditch Light Overview
Wire Colors for Upfitter Switches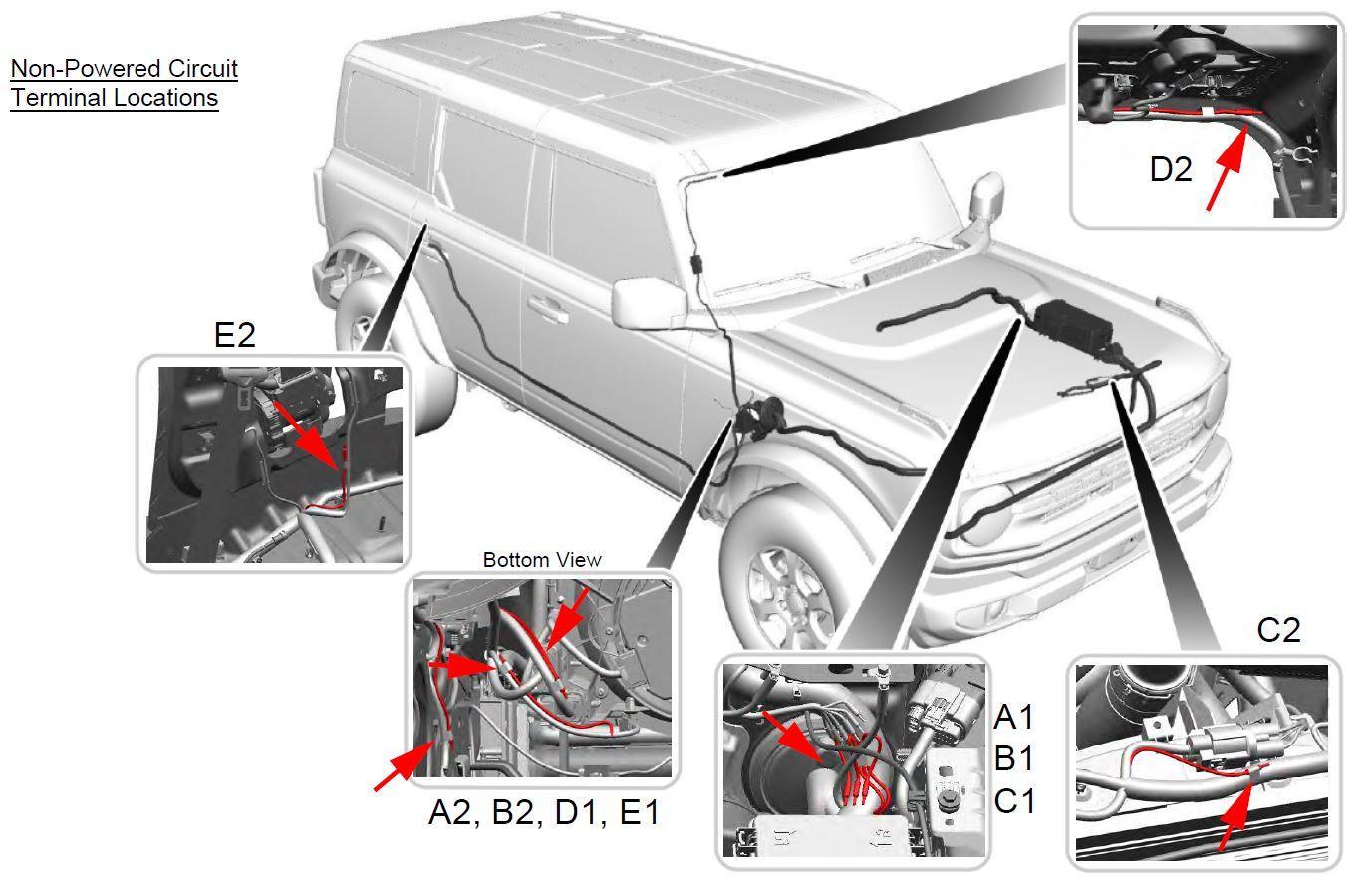 ---
---